Tacoma Select is proud to have partnered with Northwest Harvest to help reduce food insecurities in our community. If you want to donate an item, use the drop box in our lobby. The last day to take items is Nov 21st.
Items Suggested:
General food items
Canned protein (tuna, chicken, beans)
Peanut butter (plastic jars are preferred)
Canned fruit (low sugar)
Canned vegetables (low sodium)
Rice (white or brown)
Whole grain pastas
Boxed or canned meals with low salt, sugar, and saturated fats
Shelf-stable milk or dairy alternatives
Infant and baby foods
Baby formula or canned milk
Baby food
Diapers
Private Strength training
Baseball is a demanding sport that requires a combination of speed, agility, power, and endurance. Strength training is an essential component that can make all the difference for a young athlete. 
For the 13U and up team members looking to improve their strength and overall health, Coach Calvin is running Strength Classes every Wednesday night. 
If any 16U Softball Players are interested please contact us through GroupMe and we an setup another date that doesn't overlap with practice.
Classes can be booked from our app under the "class" section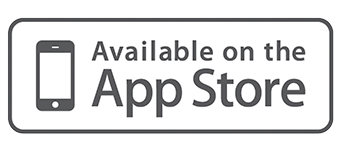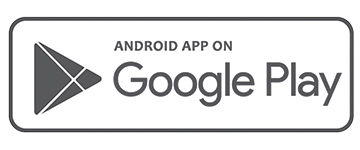 We are starting to get some of the missing Prolook pants in. Those will be available to pick up during practice times.
Prolook is also in the process of exchanging the pants that did not fit properly.
Prolook has also given us the green light to reopen the store. This will be a shorter window than last time. So if any extra items are needed this is your opportunity. 
BASEBALL TEAM STORE IS REOPEN (closes Nov 21st)
SOFTBALL UNIFORM STORE CLOSING (NOV 22)
Some softball players have not ordered uniforms yet. To help give everyone more time, we will extend the closing date to Nov 22nd.
SWAG STORE REOPENING SOON
We are in the process of reopening the swag store. We are working on a warmer hoodie and some other options. Expect the store to be open in one or two weeks.
HAT STORE REOPENING SOON
We will be opening up hat orders again this month. We are waiting for confirmation on how many of the backorder medium Game Hats will be available.
NEW ERA HATS
There has been some interest in NEW ERA hats; the vendor is working on seeing what they procure.
Nov & Thanksgiving Schedule Changes
No Practice / Facility Closed: Nov 23rd to the 25th.
NOV 22nd: Open Facility from 1000AM to 0400PM. NO PRACTICE
NOVEMBER OPEN FACILITY TIME CHANGE
Due to a number of events on Friday evenings OPEN FACILITY ON FRIDAYS WILL CLOSE AT 0500PM. 
***POST-Thanksgiving Workout - Sunday NOV 26th - Parents Invited to Join***
Parents are welcome to join their player in working off those extra Thanksgiving calories. Nov 26th Workout Sunday will be regular times.
Lesson Times During Thanksgiving
Lessons and private training will be up to the individual instructors. Please contact your trainer to confirm times during the Thanksgiving Break.
Saturday indoor training (winter)
Just a quick reminder: Saturday Practices will be small groups through Nov and Dec.
You must sign up for spots on the TS App, under Classes. If you have any issues, please send us a message through GroupMe.
Catchers work on Saturdays: Coaches will inform catchers during the week if they can catch on Saturdays. We will try to relay that information through GroupMe as well.
Sunday Strength and Conditioning times remain the same.
Weekday practice times remain the same.
Monday Catchers practice remains at the same time.
Thank you for your patience while we shift things around. We will reevaluate in a few weeks and adjust as needed.