Baseball Closes: Sep 30th, 2024
Softball Closes: Oct 22nd, 2024

Ordering Instructions BELOW
1 Pinstripe Top (Name & Number Required)
1 Traditional Top – Gray (Name & Number Required)
1 Pinstripe Pant or Knicker
1 Double Stripe Pant or Knicker – White
Tech Tee Hoodie with Player Name and Number. Other Hoodie options are available on the SWAG STORE , but because this is a batch order prices are slightly lower.  
Arm Sleeves with Player Number on back. 
Extra Practice Shirts. TS will provide a practice Tee. Those have been ordered and will receive in the next few weeks. 
NOTE: Parents are allowed to order items for them selves.
How to access the team store: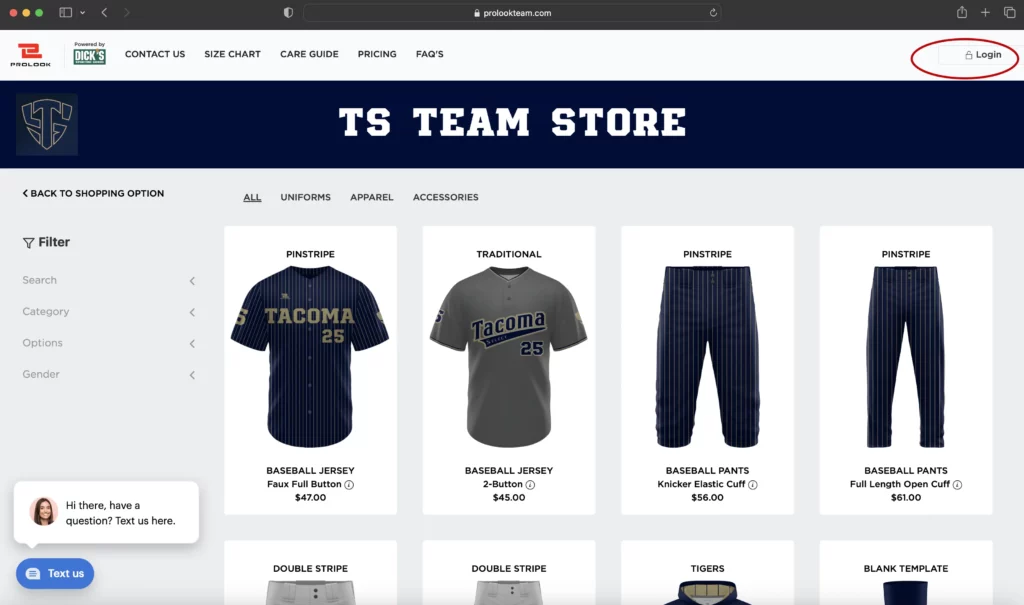 3. Select "Don't have an Account"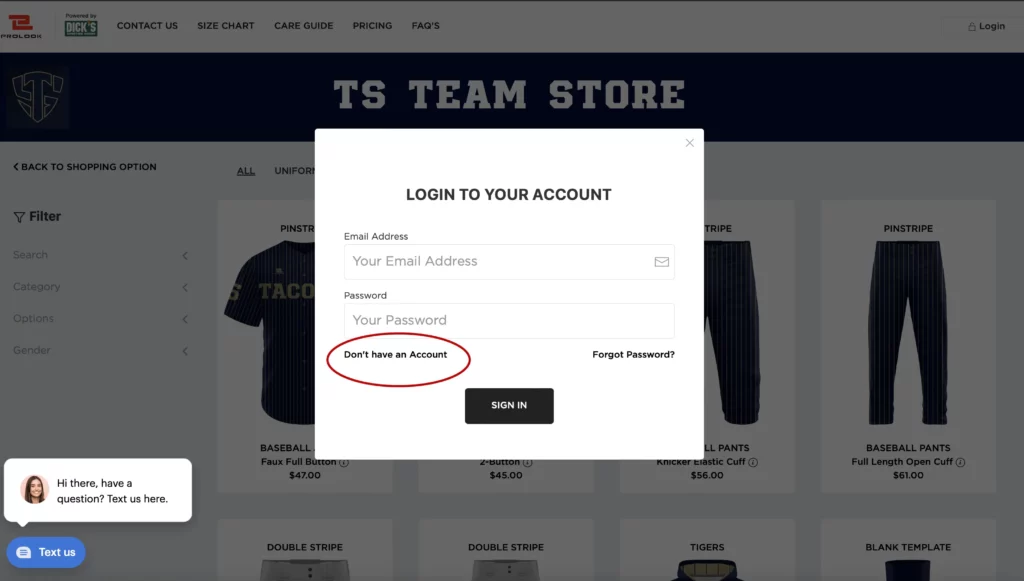 4. Input your email and click "Submit"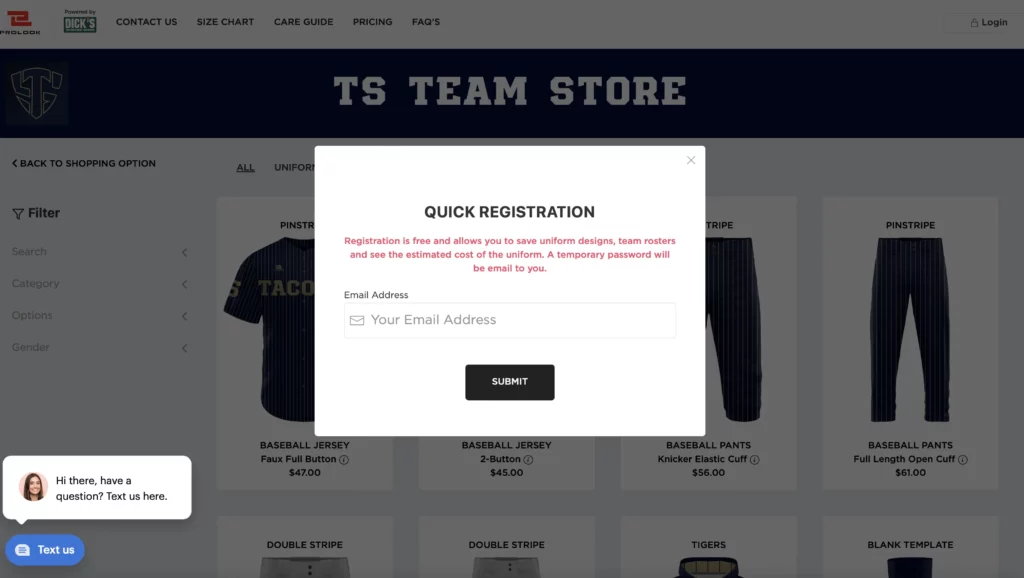 5. Check your email
6. From the email, select "Activate my account"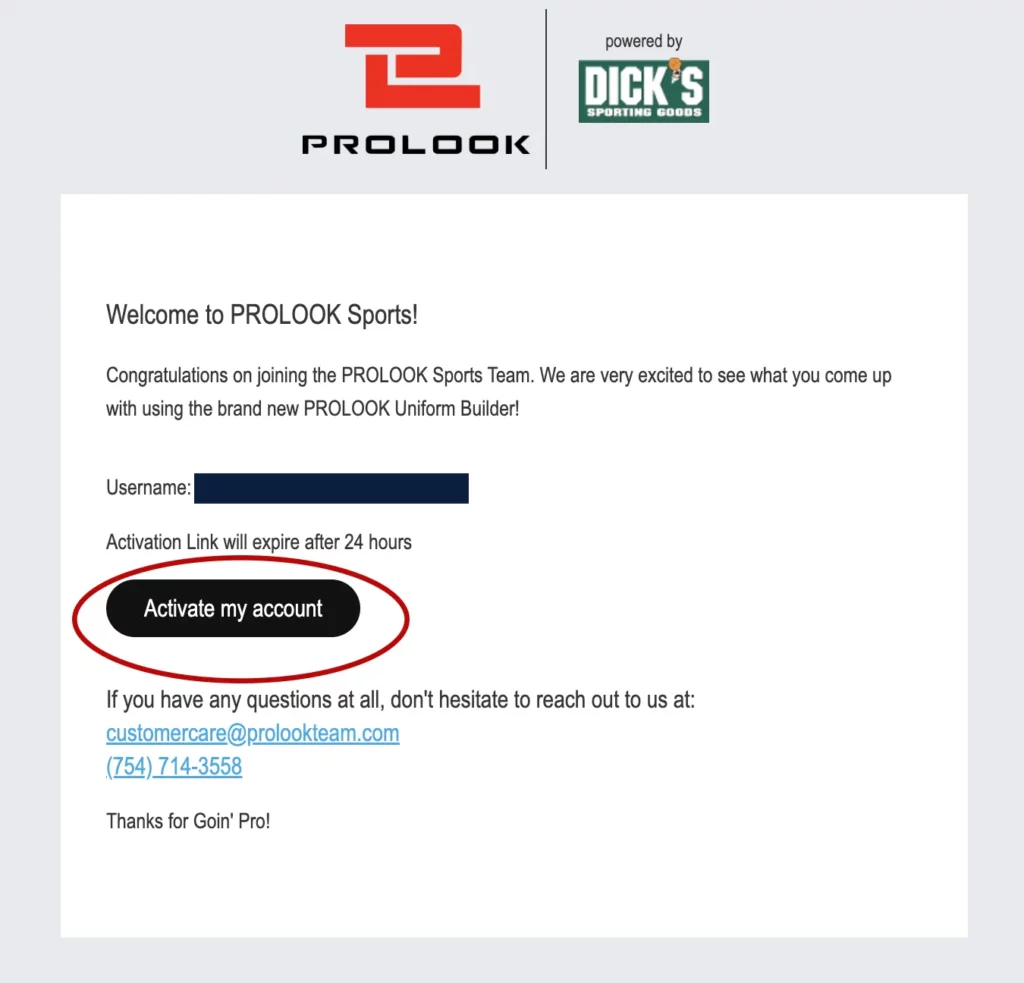 7. Create a password and Click on "Submit'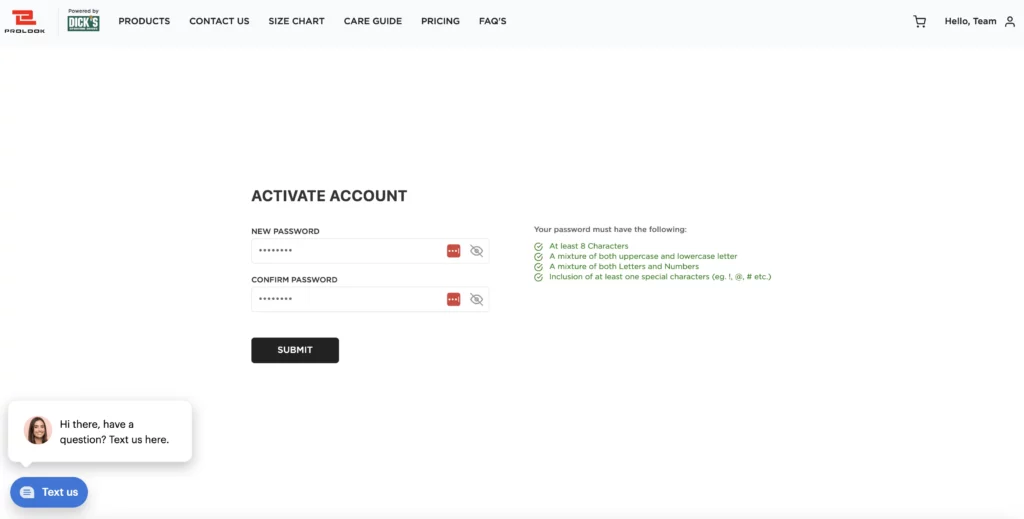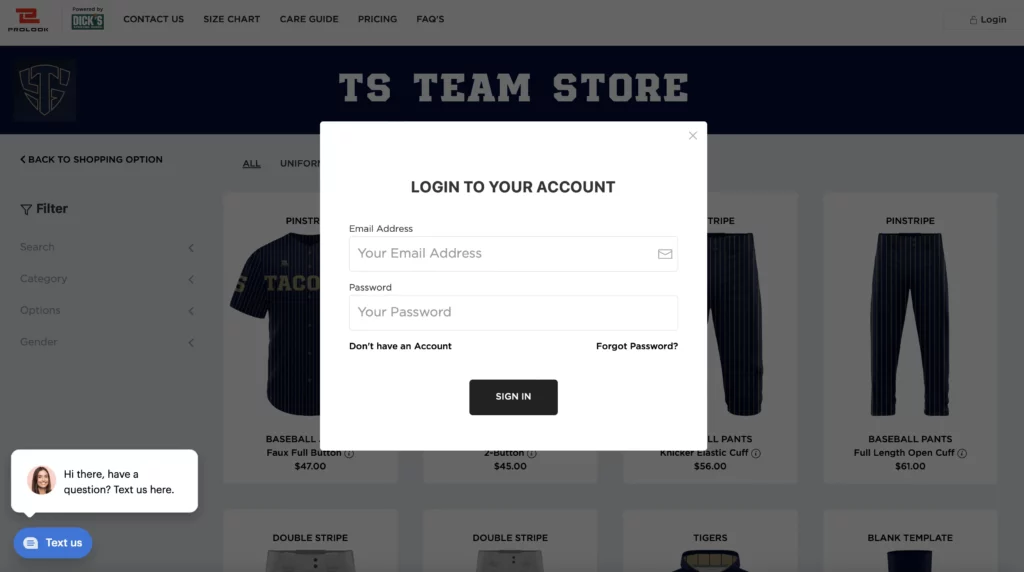 9. You will be taken to the page below. Input your name and phone number. Click "Save Changes"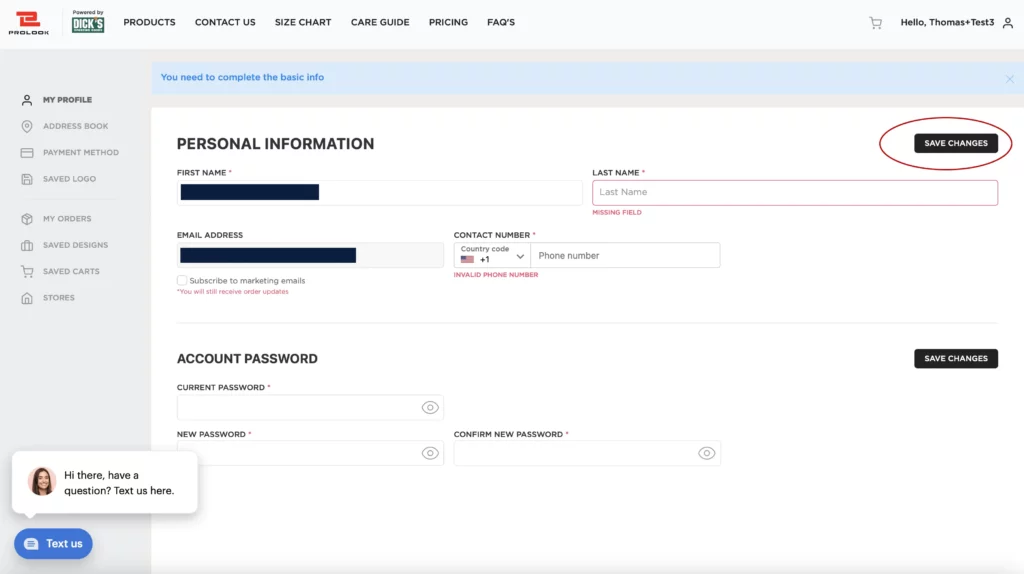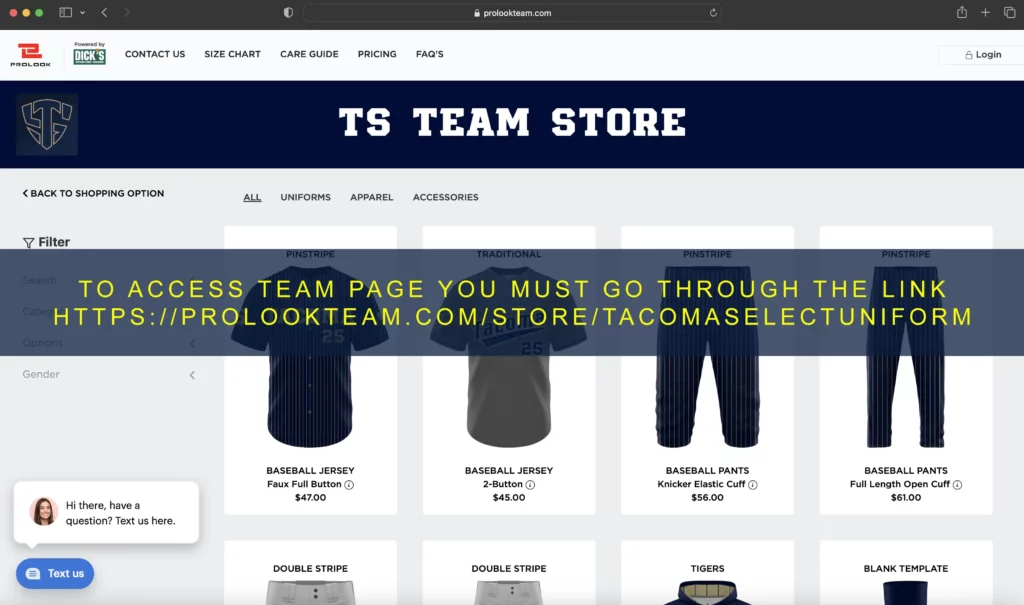 NOTE: If you see this page, please select "Shopping for Player(s)"